Testimonials for Walter's Tours, Margarita Island
Here are a few testimonials and reviews from people who have used the services of Walter's Tours.
Click here to add your testimonial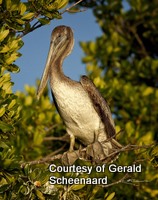 I am so pleased that my wife Karen and I booked a day with Walter for his Jeep Tour. We had such a good time and would definately recomend this to any one that is going to the Island. Walter has a wealth of knowledge about the history and People of the Island. I learned a great deal from him. He set up a great tour of the lagoon that will always be in my memories. Got some great shots.
Again Thanks Walter and all the best of Luck.
Take Care
Jerry and Karen Scheenaard
CANADA
February 23, 2011
I had lost contact with Walter since I last visited Margarita Island 14 years prior. I really did not have a clue how to contact him. Little did I know that Walter continued business as usual in the Tourism industry. Once I got a hold of Walter, that's it, he made sure to avail some time of his busy schedule to show me around the Island again and bring back pleasant memories of 14 years before. Several of Walter's attributes you can count on: friendliness, dependability, commitment, humor, attention, knowledge, etc., therefore, I strongly recommend you visit this beautiful Island leaving all of the planning in Walter's capable hands and experience.
Ligia Boneca
Toronto,Canada
August 12, 2008
I visited Margarita Island in April. It is a beautiful island, which I now sadly miss. Walter met my family at the airport and was always at the end of the phone when we needed him. During the trouble on the mainland he rang daily to keep us informed and advise us of any changes.
While I was there, I went on two of Walters Jeep Safari's. Why? Because the first one was so brilliant I just had to go again. His combination of humour, wit, intelligent conversation and knowledge of the island make for a memorable experience, not to mention the fresh coconut and rum (highly recommended), and his jukebox selection.
Walter also arranged other excursions for us on MI and is simply the best! If I am lucky enough to go back to MI, I will contact Walter for Hotel accomodation and flight info.
THANKYOU WALTER FOR MAKING MY HOLIDAY THE BEST TO DATE.x
Denise Thomas
Oxfordshire, England
May 14, 2002
We were in the Margarita Isles in January 2007, and contacted Walter to arrange our wedding, as you can imagine not knowing the Island or Walter we was very nervous that things wouldnt go to plan (as we had 10 of our family with us). Why did we worry Walter arranged the best dream wedding you coulg imagine, everything went to plan from the transport to the flowers (red roses amazing) and ceremony (which we expected to be plain and quick) No not with Walter planning it. He provided music, glamor and fun perfect!!! We also booked the jeep safari with Walter and Ricardo and it was voted the best day of the holiday by all of us which in its self is preety good to please 12 poeple all at once! I can not thank Walter enough for all he did and will contact him to arrange all our holiday and trips next year. Thanks Walter xxxxxxxxxxxx
Julia and Graham Docherty
England
February 2007
My girlfriend and I just got back from Margarita Island this past week (Feb 15-22, 2006).
What a wonderful Island. I came across Walter's Tours website before we left and decided with the great communication I had with Walter to book a Jeep tour with him.....man am I glad we did!
Walter is such a great guy and his tour was just phenomenal!! Our trip would not have been the same with out meeting him!
Don't go to Margarita Island without planning at least one day with Walter….you will certainly not be disappointed!
Thanks again Walter!!!
Your new Canadian Friends Dave & Jen
Mississauga, Ontario, Canada
February 2006
We enjoyed our visit to Margarita Island. We are very glad we learned about your tour services on the internet - and booked with you. It made our short visit much more interesting and a good use of our time there. If we had just rented a car, as we sometimes do, we would have been lost much of the time, and would not have gotten the benefit of all the information about Margarita that you provided.
Your recommendation of El Pacifico at Playa el Agua was a good one. The staff there were very efficient and nice.
Thank you again for helping make our vacation enjoyable.
John and Kay Lorenzen
Glendale, Arizona
October 2005
We visited Isla Margarita in Feb. 2005 and we had a great time there and saw a lot of interesting places. Before we went there we got in contact with Walter to get some help with reservations for swimming with the dolphins. Walter was very helpful and made all the arrangements for us. When we were there we called him for some help which he gladly gave us. So don't hesitate to contact Walter if you are going to Isla Margarita and need a guide.
Greetings from Linda in Denmark
My husband and I, along with my parents, visited Margarita Island in November, 2000. We called Walter the 2nd day we arrived and it was just as we had known him for years!
We found that Walter was very helpful in arranging our trip to Angel Falls. From the beginning he sat down with us and told us what to expect on the trip. He picked us up from the Dunes Hotel to take us to the airport, assisted us at the airport and returned in the evening to take us back to the Dunes. Walter providedus with all the information and what to expect during the trip. We were very impressed and would call upon him again if we ever return to the Island. By the end of our visit on Margarita Island, we felt that Walter was one of the family.
Please check out Walter's recommendations for restaurants. We went to El Remo's for dinner in Porlamar! The food and the service were wonderful! The men in the group tried octopus - they thought it tasted like roast beef! The lobsters are huge! It was a very positive experience!
We would recommend Margarita Island and Walter to anyone.
Walter - thank you for everything you did for us while we were there!
Jim and Susan Hurst
Hilliard, Ohio, USA
December 29, 2000
My husband and I went to Margarita Island for our honeymoon in October 2000. It was all that we expected and more. We found Walter's Tours through an internet search a week before we were leaving. We left him an email asking for information on how to sign up for his tours and about transfers to and from the airport. Walter responded that same night!! We were pleasantly surprised. Within the week, Walter had reconfirmed our plans with us to make sure there no surprises.
When we arrived in Margarita Island on Saturday, Walter was there waiting for us at the airport with a hearty welcome, even though our plane was over an hour late. It was great to have someone there and not having to rely on taxi's (taxi's in Margarita seemed fine from the hotels but we had a bad experience in Caracas two days before). Walter was abreathe of fresh air. He showed us around the island before taking us to our hotel, Laguna Mar. (As a side note - we highly recommend the Laguna Mar - the staff and facilities are superb). At the hotel, he helped us with check-in and talked the staff into upgrading us into a better room on the 3rd floor with a view of the Sea.
We had Walter arrange a boat tour of Coche Island. The trip was excellent even though it rained at times. Definitely worth going. We also did the Walter Swingin' Jeep Safari. It was one of the best tours we have been on. Besides his constant energetic mood, Walter is incredibly knowledgeable about the island and his insights added to the tour.
We decided that we like the island so well, we wanted to spend an extra night rather than going back to Caracus for 2 days. Walter arranged for us to stay at the Hilton for a very reasonable price. It was a suite again overlooking the Sea and the pool area of the Hilton.
Absolutely incredible.
We highly recommend if you are going to Margarita Island that you book tours and hotel transfers with Walter. He sets the tone for your vacation, including checking with you during the week if you need anything. He is truely a friend for life. Since we have been back in the states, we have kept in contact with Walter.
Craig and Laurissa Ahlstrand
Brooklyn Park, Minnesota
November 1, 2000
My husband and I got married on Margarita Island April 18, 2000. Thanks to Walter's help, we had the best wedding I could have imagined. Walter took care of all the arrangements and the legal work necessary. The flowers he ordered were amazing. By planning our wedding overthe internet I wasn't sure what to expect
when we got down there. The arrangements Walter made far exceeded any expectations I had. We had a building on the beach all to ourselves and after the ceremony we celebrated with champagne and took pictures on the beach. The island is beautiful, and the people are very friendly. We loved our hotel, the Flamenco Villas. We also went on a jeep safari with Walter (and Javier!) and had an amazing time. We swam at some beautiful secluded beaches, ate a delicious lunch, went on a boat ride through the lagoon, and saw so much of the island. I got some amazing pictures (which I willbe forwarding to you soon Walter). If anyone has questions about the island or needs a reference for Walter's company my email address is kim@megsinet.net.
Walter, Nathan and I thank you so much for helping us have the bestmemories of our wedding and honeymoon and we miss you! If you everneed a referral don't hesitate.
Kim & Nathan Gayeski
Chicago
May 9, 2000
What can I say except Walter is absolutely the best...thank goodness we found him on the Internet!!!
Recently my friend and I decided to take a trip to Margarita using a vacation exchange through RCI. Walter's Tours picked us up from the airport and took us to our resort... and I use the term 'resort' loosely! It was located in the 'ghetto', away from the nightlife, the building was falling apart, had paper-thin walls and we felt extremly unsafe.
The first night of our vacation was miserable and we did not sleep at all. We tried to call RCI to fix the situation, but could not get through. There weren't any phone books or resort guides with other hotel listings so we felt helpless. We were even considering changing our travel plans and getting on the next plane off the island when we decided to call Walter.
Luckily we had found Walter on the Internet (although we did not read the timeshare section) and had booked some tours before we arrived. He had been quite helpful and even came to our hotelwhen we arrived to make sure everything was fine...so we gave him a call. Our hope was that he could give us some phone numbers of other hotels to call or at least steer us in the right direction.
Walter did more than that...he picked us up from our hotel and took us to the Hilton for a tour...AND arranged for us to check in that very night (at a reduced rate). Needless to say the next morning, after a comfortable nights sleep, we were refreshed and ready to see the island. Personally I am really glad we decided to stay. Waltershowed us all over the island with his informative Island tour and the Jeep Safari tour...and he booked us on the Trekking tour and the SCUBA tour.
Thanks to him we not only have great memories of the island, we have a very special friend. Margarita is a very special island, but Walter adds another dimension to it. We have been back about a month now and I still can't stop talking about the Island and about our new friendWalter. Hopefully we can bring some friends along on our next trip to share this great experience!
Thanks for everything Walter!
Sharon Fronabarger
Lambertville, NJ
May 6, 2000
My sister, Kim got married last week Tuesday. I would like to thank you for the great job you did in assisting her. We had a WONDERFUL time all week. The information you provided us with wasalso very helpful. Once she gets the pictures developed from the wedding I will scan some and she will forward them on to you. Again, let me say that we (my husband and I) loved your island. I will recommend it for a vacation sight along with Walter!
Thanx again, Walter. I hope to see you again in the not too far off future. I absolutely LOVED my vacation and my sister's wedding!!
Kris Doorn
Chicago
April 29,2000
My husband and I along with our two young children( ages 5 and 7) recently returned from Margarita Island with wonderful experiences to share! We are so glad we found Walter on the net because he helped us so muchwith our planning (hotel room in Caracas, transports from airport, etc.) What an incredible and helpful host....even brought candies for the kids when he met us at the airport! The kids thought he was great! And the island tour was wonderful...I thought it would be nice to see the island a little with someone who knew their way around but was I in for a surprise!! I learned so much about the history and the people ofthe island...Walter needs to add teacher extraordinaire to his business card!
In addition, the island tour was almost all day and covered a large portion of the island....a taxi ride into town from our hotel cost about the same fare as Walter's island tour!!! What a bargain!!!For thosewho read this and are considering a trip to the island, please call on Walter! He is incredibly helpful, gracious and fun! He will probably even give you the shirt off his back if you need it!
Tamra, Blake, Cheyenne, and Hunter
Virginia
April 13, 2000
Walter,
My wife and I were the couple from Jacksonville,Fl. on the bus tour of the beach that you hosted. We were off the cruise ship "SUNBIRD". We have just returned home and I wanted to take the time to tell you what a wonderful time we had on your bus. Of all the islands we visited yours was the best and your historical overview was outstanding. Both of us are looking forward to returning to your island in the future.
Once again thank you for an excellent time.
Sincerely,
Nick DeLongis
Jacksonville, Florida
April 10, 2000
My wife and I, met you on the Historical island tour, from the shipthe Topaz, we had a great day and enjoyed the church and museum visit,and as we told you then it was the best trip of the cruise. We just wantto say thank you very much, and wish you further success in your holidayventures.
Brian & Susan Garwood
Hampshire, England
April 5, 2000
Please click here to view a

Thank You letter sent to Walter by:
Thomas M. Anderson
Manager - Shore Operations
March 31, 2000
I would very much recommend visiting Margarita Island with Walter. He made our vacation very special from the moment we arrived; there was a big sign welcoming us and our transportation was ready to take us to the hotel. He made sure our needs were met with touring, snorkeling and most of all the best places to eat. Being very fluent in English, Spanish, and German, he was able to cross the language barrior for us which was a BIG help. He is also a good teacher of history giving us many historical facts about the island-making it come alive( and fun).
With my daugher being 7 months pregnant, he made very sure she was safe and was able to do the things she liked to do such as snorkeling. In a matter of a few days, he became a dear family friend.
Thanks for everything, Walter! Hope to see you again soon.
Joyce, Rhonda, Doug, and Sharon
Toledo, Ohio
March 28, 2000
Thank you from the incredibly receptive welcome at the airport and the mini tour on the way to the hotel, through our Jeep adventure across the island and finally our well orchestrated return you were the Ultimate Host.You were always punctual, delivered what you promised, and made us feel very special.
When we booked our trip we were worried about our lack of Spanish but your complete list of services immediately put us at ease. I am in the service industry and am always pleasantly surprised when someone delivers a service that is different and exceeds ones expectations.
We appreciated being taken to the stores that Walter thought would suit us best and will always remember our very special lunch at the San Francisco Ranch. (I know no other tour can deliver that.)
Kent & Mary Brown
Ottawa, Canada
February 2000
It is with great pleasure I write this letter of recommendation for my friend, Mr. Walter Gustav Molander of Walter's Tours. While the name of his business would lead one to believe he is a tour operator,the name is misleading. It should be Walter's Concierge Service.
While on a trip to Isle de Margarita we encountered numerous problems upon or shortly after arrival. We had problems with the local airline that brought us from Caracas. The resort our travel agent had booked us into was a dump. I was having difficulty in finding a SCUBA dive company that was certified and spoke English, etc. All in all our vacation was going to hell. Time for a new travel agent!
Then we met Walter. This bright, charming, delightful man saved us. He served as our interpreter (he speaks Spanish, English and German fluently), chauffeur, tour guide, travel agent, companion, andeasily became our friend. He arranged for all our dive and snorkel trips, with a PADI certified dive company (who spoke English fluently). He took us on a full day jeep tour of the island, took us shopping, and even spent an entire day taking my family to look at hotels to find one that was acceptable (which he tried to refuse payment for). When we decided on an appropriate hotel and they said they had no vacancy, Walter called his "friend", the general manager and got him to make a very nice suite available for us, at a reduced rate no less. He arranged for our flight back to Caracas on a different airline and took us to pick up the tickets. He even came and got us at 5:00am to take us to our departing flight (and refused payment for doing so) as our friend.
He is one of the few honorable men I have had the privilege of knowing in my life and he will always be most welcome in my home.
Most sincerely,
Marc B. Simon
Colorado, USA
Dear Tio Walter,
Thanks for the email. We were thinking about you the other day when we finally go a roll of film finished and processed. It had the picture you took of the rainbow and it turned out great. I have to put together sometime to scan and send a few pictures to you for your Website. How is it going/coming along? We keep talking about how great a time we had on the island and how much you helped make it great. The rum is fabulous as you suggested and we would never mix it with anything but ice. Unfortunately, it is disappearing so quickly!
We all miss you. Will be in touch soon.
Lew
Walter-
Well, we what can I say except we made it back safe and sound! The hotel on the mainland was perfect--thanx so much for calling ahead for us. The flight home went as planned, and here I am now-back atwork like I never even left! At the airport in Atlanta we all said are goodbye's; we are all going our separate ways again. It is funny that none of us really knew the others, yet after Margarita, we feellike we've been friends forever.
I've mailed the letter to Pennsylvania for you, and I've spread the word on what an AWFUL guide you were! You know I'm kidding...I have about 10 people already in the stages of planning a trip to the island. Of course I told them their trip would not be complete without Walter!
Honestly, Walter, you were wonderful to us. There is really no way that we can say thank you enough for all you did for us. I alone owe you for returning my purse!!!ha, ha!!!! The only thing I know we can do is spread the good word about the island, the people, the culture, and you.
Keep in touch, and let me know how things are going. I consider you a friend now.
Best wishes in whatever you do--
Jill
....we wish we were still on the beach on Isla Margarita.!!!
Have thought of you many times - remembering a easy "Margarita Lifestile".
Thanks again for letting us see your country through your eyes.
With your respect, it was wonderful.

Love Ya!
Mary & Barry
Don & Jane
Thank you once again for all your help in making my visit to Margaritaspecial.
Lillian
Lakeland, Florida
Caro amigo Walter.
We arrived yesterday. The days we spent over there we'll never forget. When I close my eyes I can see those beautiful things, I've never been in so beautiful place. Thank you for your help, in providing us thosegreat experience. I hope I'll go once more, and spend some days at Los Roques, and Canaima.
Su amiga de Brasil, Akemi.
Hey!!
We had such a great time there, I'll never forget it. Dan and I feel very fortunate that we met you; I'm sure our trip was much more fulfilling with you as our guide.
Keep in touch!!!!!
Donna
.....your assistance, advice and friendship is still one of the best memories of our trip.Your tours made our visit much more fun and interesting....
Ron + Jeane Yantiss
John + Chris Frado
New Hampshire, USA
I can start contacting some of our travel agents to pitch your operation. Tonight, when I get home,I'll call a friend of ours in Milwaukee, WI who's Mother is a travel agent and talk with her about your tours. Julie and I can't thank you enought for all the help you gave us and the great time youshowed us while we were in your country! We strongly feel that had we not met you at the airport, our trip would not have been 1/4 the fun that we had.
Thanks again for everything.
Your Friend
Gregg
Hola Walter, We want to thank you again for making our trip special. I know you meet lots of people weekly. But I wanted you to know the whole group just loved you!!! You were so very kind to us we hope you make it to the State one day so we could return the favor. Hope all is well. Please send address. The group wants it.
Thanks again your friends from Florida
Ruth BurtonFlorida
Dear Walter:
Lisa and I would like to thank you again for your assistance in making our recent vacation to Margarita a wonderful one. It was truly fate that "hooked" us up with you. I still plan to write on the "discussion board" about Margarita Island. Lisa and I have both been telling everyone about the island. Would like to stay in touch. Hope to see you again. Because I plan to return to Margarita to visit again.
Sincerely,
Wesley
Washington, D.C.
Sherrie and I spent a wonderful 3 weeks in Walter's loving care. It truly was his attention to detail and constant good mood that made our vacation. We hope that you will take advantage of his services and moreimportantly his insight regarding the culture and history of Venezuela.
Regards,
Sherrie & Stephan Bachmann